MBH is a Scandinavian based company, airside at both Stockholm Arlanda and Bromma Airport, offering Cabin Interior Maintenance, Seat overhaul, various Cabin and cargo recond services, carpet services, carpet dry cleaning, leather maintenance, dry cleaning/mending services of cabin soft goods, paint/decal services and material storage facilities as per EASA regulations, OEM requirements and latest environmental standards.
Eco Friendly Dry cleaning

MBH can as the only MRO in Scandinavia offer a BRAND NEW eco friendly carpet dry cleaning method, approved and endorsed by the major aviation carpet manufacturers!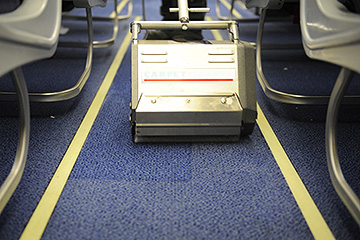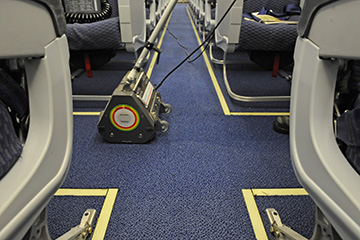 The system is low moist WATER FREE-dry cleaning with impressive before and after results. Would you like to contribute to substantial savings for your airline whilst keeping cabin carpet looking attractive and stain free throughout its cycle of operation?

Contact us for more info and a free demo of this UNIQUE NEW method!!